Indoor Self-Storage Units
Look into the indoor self-storage units available from our warehousing company. These secure indoor rentals are able to store your delicate items by keeping them in a similar environment as if they were still in your home or office. This is perfect for belongings that might not due well in the extreme heat or cold.
These storage units can be accessed every Monday through Friday from 8:00 a.m. until 4:00 p.m. for your convenience. Saturday by appointment.
Indoor Room Sizes
1 Van Room  5 X 10"
1.5 Van Room  7.5 X 10"
2 Van Room  10 X 10"
Outdoor Self-Storage Units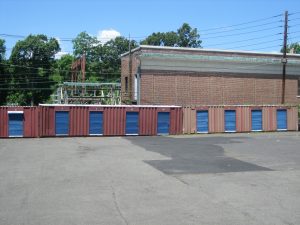 Available in a variety of different sizes, including 8×10", 8×20", and 8×40", our outdoor container rentals deliver sturdy storage options that gives you access to your belongings 24-hours-a-day, 7-days-a-week.
Contact us to learn more about the different self-storage services we have available for you to choose from. Whether you want indoor self-storage or an outdoor container rental, you can find the perfect storage solution from our company.